Take the chance: learn Japanese!
Welcome to Asahi Nihongo!
The language school was first initiated in 1999 and it's located right in the heart of Fukuoka, very close to the center of Tenjin. Together with the school of Ritter works a member of the Asia School Co., LTD. The owners and directors of the school are a german man and a japanese woman.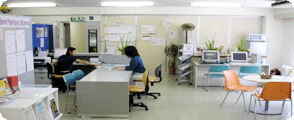 During the evening, after your courses, there are also some courses of German or English for the Japanese people who are interested in foreign languages. Therefore, it is not a wonder to meet Japanese people other than just the staff members. Certainly you won't be alone during your course and your classmates might help you and give you important advices to live better the experience in Japan.
A place where you can learn and surf on internet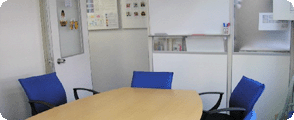 The school has got six classrooms, of different sizes, and the small groups of students (usually only from 2 to 7 people) are perfect for learning better the language and they allow you to get a highly customized assistance while studying.
The big area in the entrance can be used also as a sitting room. During the pause it is possible to surf in internet and read e-mails or use Skype.
In the small kitchen you can prepare yourself a cup of coffee or tea or you can eat the Konbini you bought in the Bentos in a small dedicated corner of the room. If you want to read through once more the lessons you have just learned you can use the study rooms.
The teachers and the course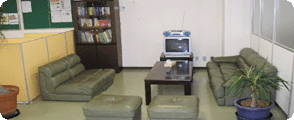 The school teachers, all professionals, are experts, competent and fully enthusiast about their job. They know well how to motivate their students to learn their language- one of the most difficult languages in the world- and to be more professional. In order to give a natural and fluent begging to their courses they start the first lesson talking 95% in Japanese. However, you don't have to worry about that: if you encounter any problem at the beginning you can find many useful information and translations in your book. As you might know already pretty well, a language is to be learned by talking and therefore the speaking sessions will be the most frequent ones. We are sure that already after a short time you will have learned some phrases to surprise your host family. So:
"Ganbatte kudasai"
(good luck)